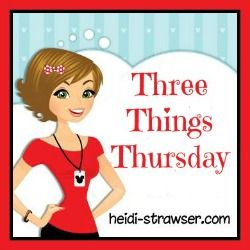 Today my three things will be about three things that I have purchased recently and am really excited to get!
1. I finally bit the bullet and ordered an
Erin Condren
planner. We have been getting so many emails for each of the girls from their teachers and it has become hard to keep track of everything. So I ordered the planner and plan to give each girl a color pen and mark their activities, homework, etc... I'm hoping this will keep me more organized. I like to have something physical I can look at so I'm hoping this planner will help me stay organized. My theme of the planner is of course family and Disney related. I will post pictures once I receive it. It shipped yesterday and I can't wait to get it!!
2. I'm a huge Disney Dooney & Bourke fan. I love being able to have a nice purse and it being Disney. Well, I happened to find one someone was selling for a great price so I bought it! I'm sure you can imagine how much I can't wait to receive this new beauty!
3. The jewelry line
Alex and Ani
recently released a line of bracelets exclusive to the theme parks, some for the DisneyStore.com, and one for Disney Cruise Line. I really want the cruise line one but can't find it anywhere, I guess I will have to wait until we take our cruise. I did happen to order one of the Walt Disney World ones. It has the castle on it and says Walt Disney World. I hope to collect a few more and wear them all together.